SAN JOSE'S AMERICA CENTER
July 2, 2019
AMERICA CENTER: AN EXAMPLE TO FOLLOW IN GREEN BUILDING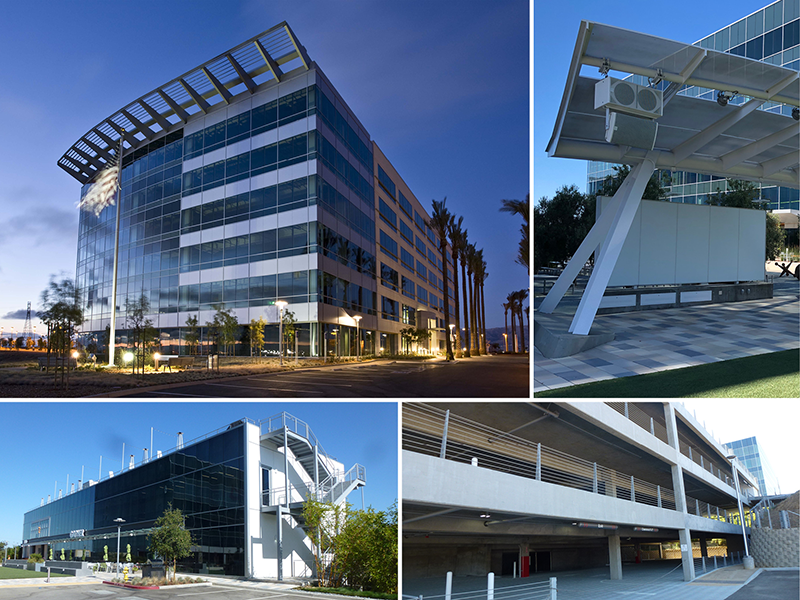 The multi-phase America Center is made up of Class A office buildings and a parking structure built on a closed landfill next to the San Francisco Bay National Wildlife Refuge.
Overcoming Cross Contamination and Settlement
While the prospect of large tracts of developable land in urban areas is incredibly compelling, building on a landfill presents several engineering challenges including foundation design to avoid cross contamination during piling and settlement issues. "Designing structures to be built on top of 65 feet of trash that sits above mud required a creative approach," explains Daniel Silva, PLM Project Engineer. "We designed with settlement in mind, using cantilever supports where concrete reinforced pilings are drilled down to avoid excessive settlement."
Adaptive to Changing Code
Each phase consists of two, six-story office buildings. To ensure the buildings can adapt to new code, PLM engineers designed a special lateral system. "While the buildings are structurally identical, we incorporated both moment frame and eccentric brace frame design into the building's lateral resisting system to give us greater flexibility to adapt to code updates."
Connecting the Buildings
When an Amenity building was added to the scope of work, and PLM engineers were tasked with connecting its lateral system to that of the garage – taking into account the floor elevations were not matching at all levels. The innovative design solution connected the two buildings at the matching elevations to transfer forces to the garage's lateral system.
Award-Winning Green Design
Phase I of America Center was completed in 2009 and was pre-certified LEED Gold. In 2008 it was named the "Green Project of the Year" for the private sector by the Silicon Valley Business Journal. Phase II that is just completed includes a second set of 215,000 square foot buildings, a four-story parking structure and 22,000 square foot amenity building. The project achieved LEED Gold Certification by the US Green Building Council and is one of the largest LEED Gold projects in the Bay Area.
PLM has shown that it can meet the challenge of engineering issues associated with reclaimed landfills to create highly valuable and environmentally-friendly buildings.
SBE - LBE - MBE Certified

FIRST FLOATING FIRE STATION IN U.S.
May 17, 2019
FIREBOAT STATION 35: FIRST FLOATING FIRE STATION IN THE U.S.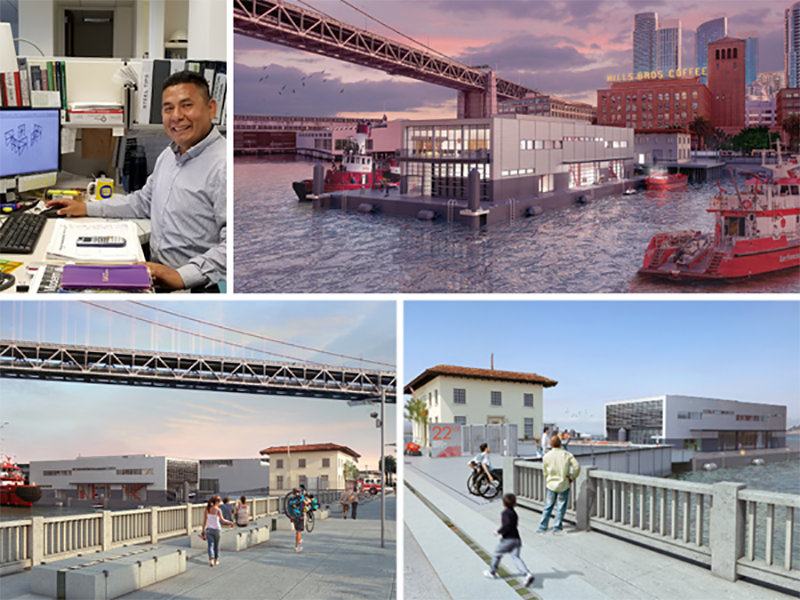 Renderings courtesy of Shah Kawasaki Architects
"This is not your typical building project. In addition to floating on water, this fire station has architectural elements that required creative structural engineering, such as its cantilevered roof. Because of Daniel's in-depth knowledge of structural engineering, he was able to accomplish the design intent for the roof, while also minimizing the amount of heavy steel used. His technical knowledge and responsiveness has proved quite valuable to us on this project."


- - Chenglong Tsai, Architect, LEED AP, Shah Kawasaki Architects
San Francisco Fire Department's Fireboat Station 35, located at Pier 221⁄2 on The Embarcadero, is a precedent-setting project. The 16,000 sf, two-story station will be located behind the existing historic landmark Fire Station 35 and will sit atop a steel float structure. The float will be anchored on all four corners by guide piles that will allow for up to six feet of rise and fall. Pedestrian and vehicular ramps will connect the structure with The Embarcadero.
When Shah Kawasaki Architects, specialists in public safety architecture, were commissioned to design the station, they turned to PLM to resolve the challenges inherent in the structural engineering. "As this is the first project of its kind in the U.S., its unique conditions have generated many opportunities for structural innovation," states Daniel Silva, PLM's Project Engineer.
The project team has held long study sessions to determine the most efficient and accurate ways to meet all the different standards required by the marine and construction codes. PLM created a structural model of the facility, identifying and analyzing loads based on multiple criteria: 100-year storms, daily waves, temperature, and fatigue. A quick turn-around is another constraint, with structural design completion required by the end of design development.
"Having the chance to design a floating building is unparalleled," exclaims Daniel, "providing a design that will be used for the benefit of our community is a big incentive for our work."
SBE - LBE - MBE Certified

MEET DANIEL SILVA
April 18, 2019
EDUCATION, LEADERSHIP, PASSION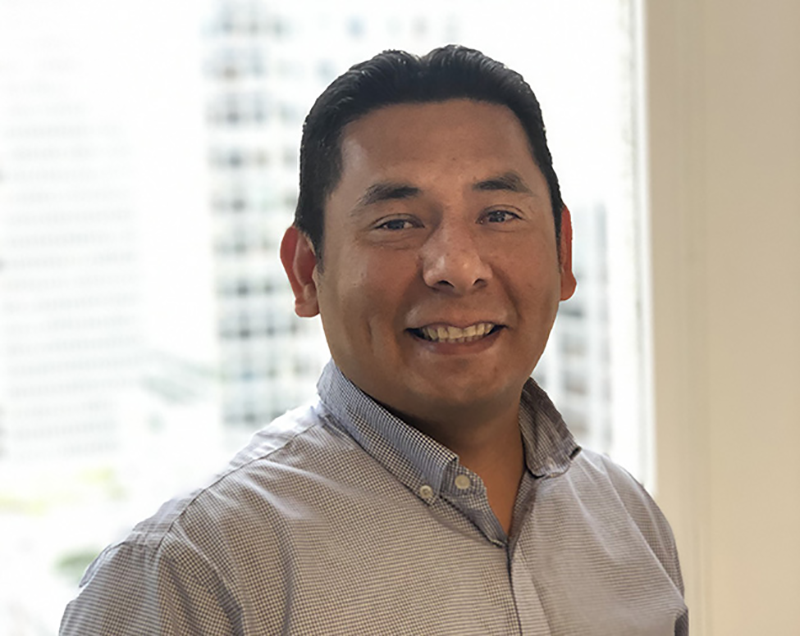 "The beauty of working with Daniel and PLM Structural Engineers is they first try to understand the architects intent. Rather than trying to dictate how the structure must work, Daniel has always been very collaborative and attempts to make our projects better through structural design."


- Fred Metzger, Director, Design, KTGY Architecture + Planning
As a young boy in Lima, Peru, Daniel Silva had his first experience with building when his father acted as general contractor on the construction of their new home. The experience had a profound effect on him, awakening a passion that continues to this day.
Daniel earned both his bachelor's and post baccalaureate degrees in civil engineering at the National Engineering University in Peru in the early 2000s, a Master of Structural and Earthquake Engineering from SFSU in 2014 and an MBA in 2017.
Daniel firmly believes in sharing his knowledge with others. Teaching his fellow employees has helped him improve his existing knowledge and better explain concepts as both a mentor and an engineer. Your spreadsheets and drawings are a mirror of your own knowledge, he explains. When calculations are easily interpretable by others, it shows that the concepts are clear in your own mind.
Daniel takes pride in creating full responsibility for every project he handles. Every time I walk past a project I've worked on, I know a little bit of me is in there.
SBE - LBE - MBE Certified

MAIN + MARSHALL: WHEN COLLABORATION EQUALS SAVINGS
March 19, 2019
MAIN + MARSHALL: WHEN COLLABORATION EQUALS SAVINGS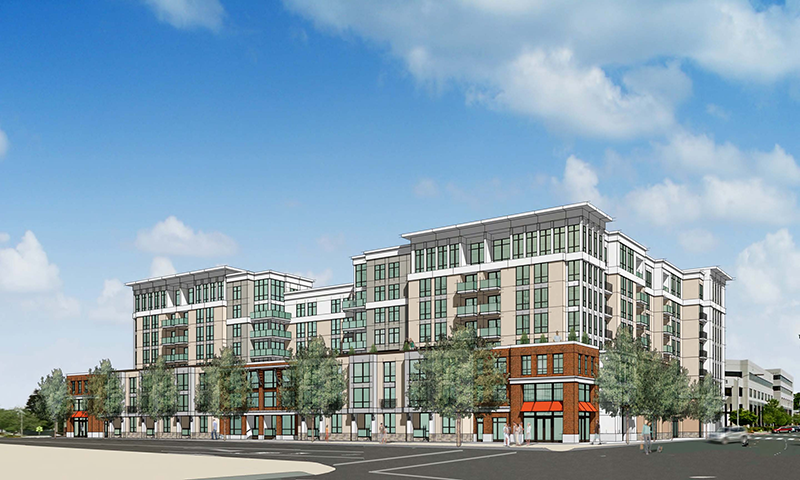 "The level of detail PLM provided in the structural plans to construct the concrete super structure to was unsurpassed. PLM provided a well-coordinated and complete set of detailed plans. At times of need when issues arose, PLM always made themselves available in support of the project, a true trade partner, and team player. I really enjoyed working with them on this project."


- Mark Baker, Lead Superintendent, ZCON Builders
Main + Marshall is a leading example of a building that fits the needs of urban residents, while complementing Redwood City's vision for the downtown area in both design and scale.
Long before the building's completion in 2016, the PLM team recognized the challenge of engineering this high-density residential building comprising 196 apartments and an attractive list of luxuries. The 370,000 SF building maintains a three-story height limit along Main Street, with eight stories behind and two levels of subterranean parking.
Structural components, including a solid mat foundation, street and underground cast-in-place concrete floors, and post-tensioned floor slabs above, were another challenge. The floor plate steps back as it goes up, a pleasing architectural element.
"With the grid-to-grid dimension change from the parking to residential levels, the use of sloping columns, and the need to maximize space within a downtown location, we had to be on our toes as the lead structural engineers," said Daniel Silva, Associate and PLM's Project Manager.
PLM worked closely with Christiani Johnson Architects early on to select the optimized column grid minimizing the floor slab thickness, properly locate shear walls that will alleviate major torsion irregularities. The collaboration benefited the building immensely by reducing the overall building weight and reducing the seismic forces. "Our previous experience is our best contribution to the project," said Daniel, "Our knowledge of various systems helped us find a more efficient and cost-effective solution."
SBE - LBE - MBE Certified

OFFICE BUILDINGS
February 21, 2019
EASY TO BUILD, COST-EFFECTIVE OFFICE STRUCTURES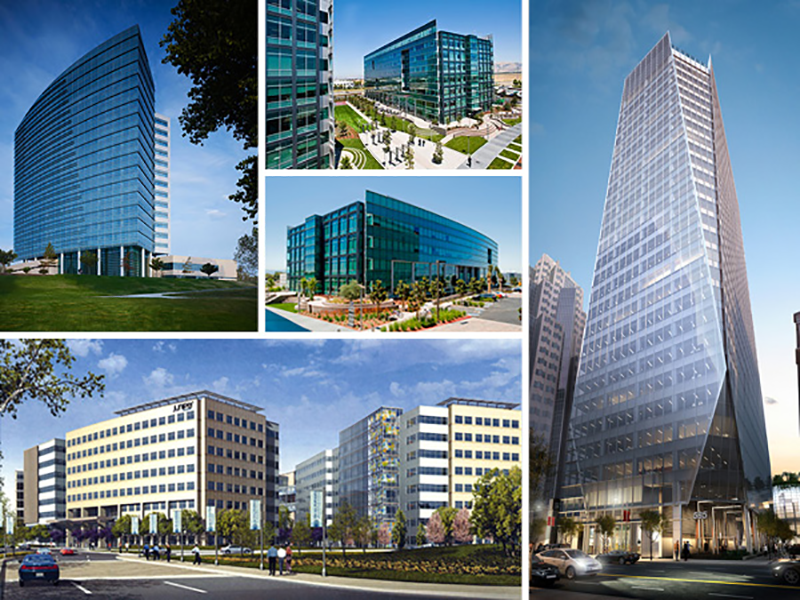 Clockwise from top left: CalSTRS Headquarters in Sacramento, America Center in San Jose, 535 Mission in San Francisco, Juniper Networks in Sunnyvale, Brocade (@First Campus) in San Jose.
For nearly 40 years, our Principals have been at the top of their game in office building structures. We've completed dozens of seismically sound projects in the Bay Area and throughout Northern California that demonstrate our commitment to strength, precision, and efficiency. From the Juniper Networks in Sunnyvale and America Center in San Jose to CalSTRS in Sacramento, we are more than capable of working on any office structure.

Whether retooling and retrofitting an older building for a tech company or completing the structural design for a high-rise that will take in the stunning San Francisco skyline, PLM engineers are thorough, adaptable, and collaborative.

We go above and beyond. We work closely with the architect early on, listening intently to their design needs and the overall vision for the project. We offer creative and efficient design solutions that optimize the structural layout and save the owner money on their project.

We're a true team player in every sense. Structurally challenging designs or a fast-paced construction schedule are opportunities for us to dig deep and find creative solutions.

From building and seismic codes to construction materials to structural analysis, PLM engineers provide the experience and expertise necessary for easy to build, cost-effective office structures.

SBE - LBE - MBE Certified

MEET DANIL BOTOSHANSKY
January 22, 2019
EXPERIENCED, VERSATILE, EFFICIENT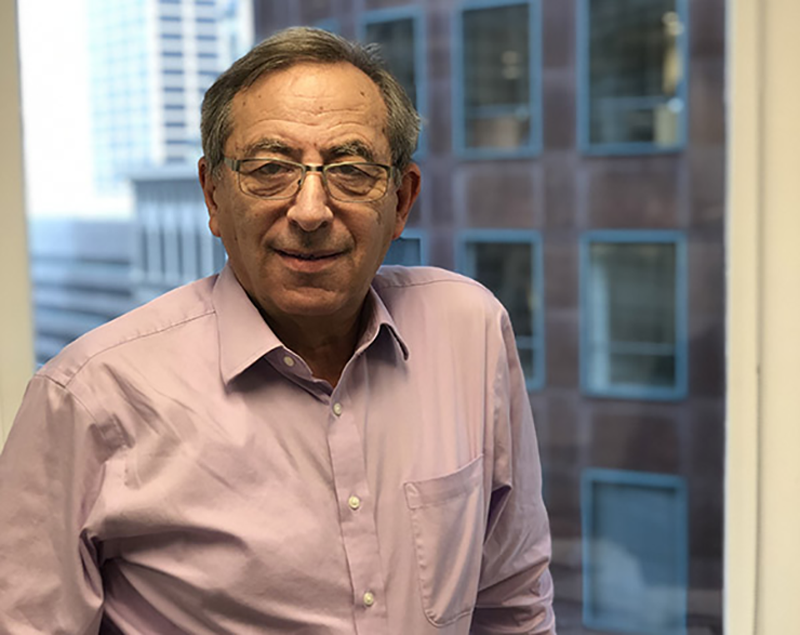 Have you ever visited the W Hotel in San Francisco?
If you've been to this 33-story luxury hotel in the heart of downtown, you've experienced Danil Botoshansky's work. And multi-story hospitality projects are just one of his many structural engineering feats.

Following in his Uncle's Footsteps
While still in middle school, Danil's uncle, a structural engineer, introduced him to the drafting board and taught him to draw and read drawings. Danil knew then that he wanted to follow in his uncle's footsteps. In 1972, he received the equivalent of a master's degree in Civil and Structural Engineering from Kishinev Polytechnic Institute in Moldavia, the former USSR.

Creating Long-term Relationships
After 16 years of working in Europe, Danil moved to the Bay Area, where he has been providing clients with solid structural solutions ever since. He prides himself on creating long-term relationships - both with clients and with team members. He enjoys mentoring junior engineers in the office and he leads by example in ensuring excellent communication on his projects.

A Diverse Project Portfolio
Danil has worked on many different project types. His portfolio includes multiple SFO Airport projects, the State Office Complex in Sacramento; 100 Grand residential tower and parking in Oakland; Highland Alameda County Hospital in Oakland; the Parkland Mystic Timbers rollercoaster at Kings Island Amusement Park in Mason, Ohio; and many other coasters all over the world.

Staircases on Pinterest and Other Interests
Danil can't help but incorporate structural design into his hobbies - he has collected over 800 staircases on Pinterest so that he can study them and understand how they work structurally. He also enjoys reading books, traveling, and spending time with his four grandchildren.

SBE - LBE - MBE Certified

SEASON'S GREETINGS
December 11, 2018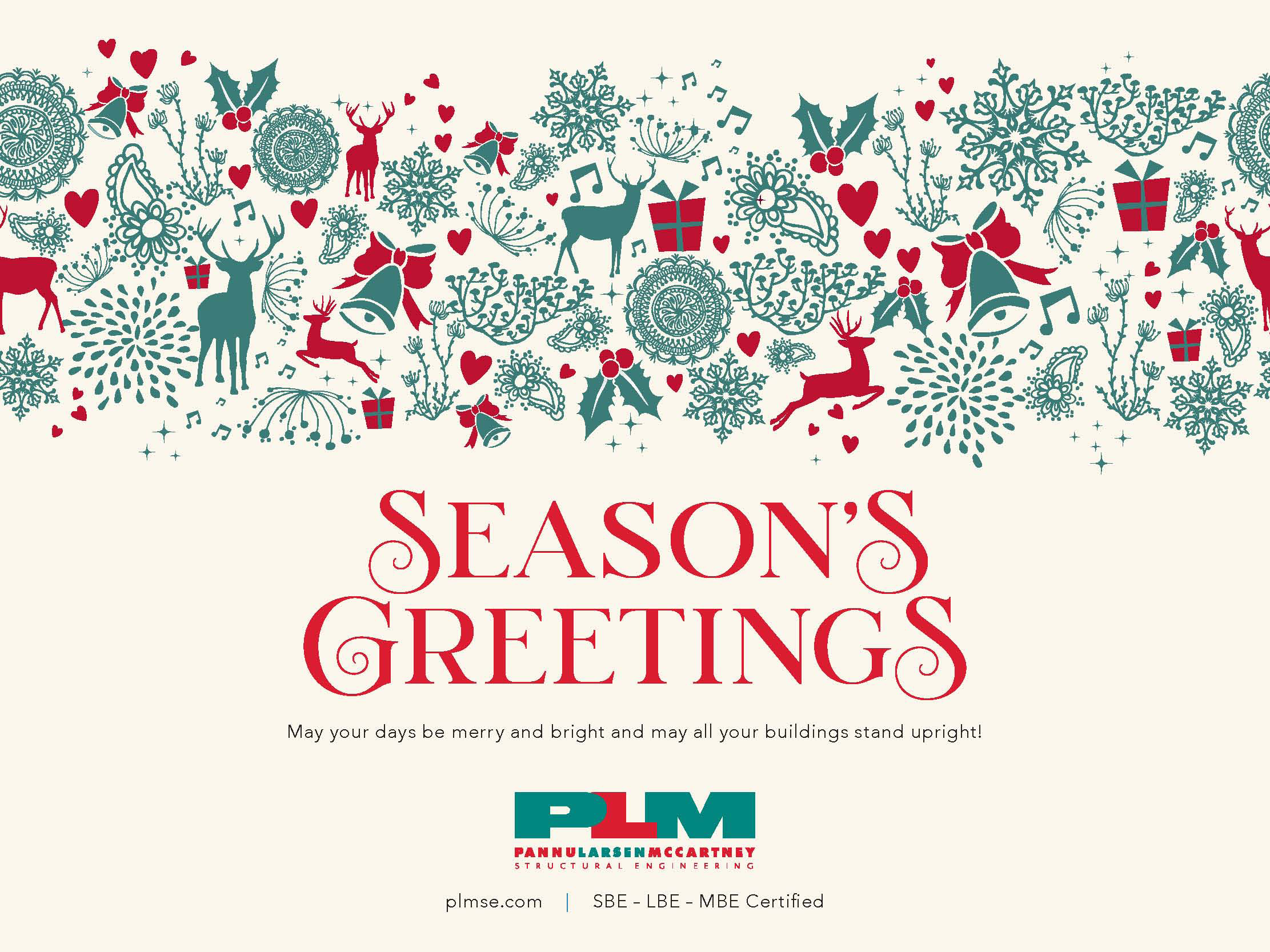 KEEP YOUR HAND AND FEET INSIDE
November 27, 2018
EVERY STRUCTURE IS A CHALLENGE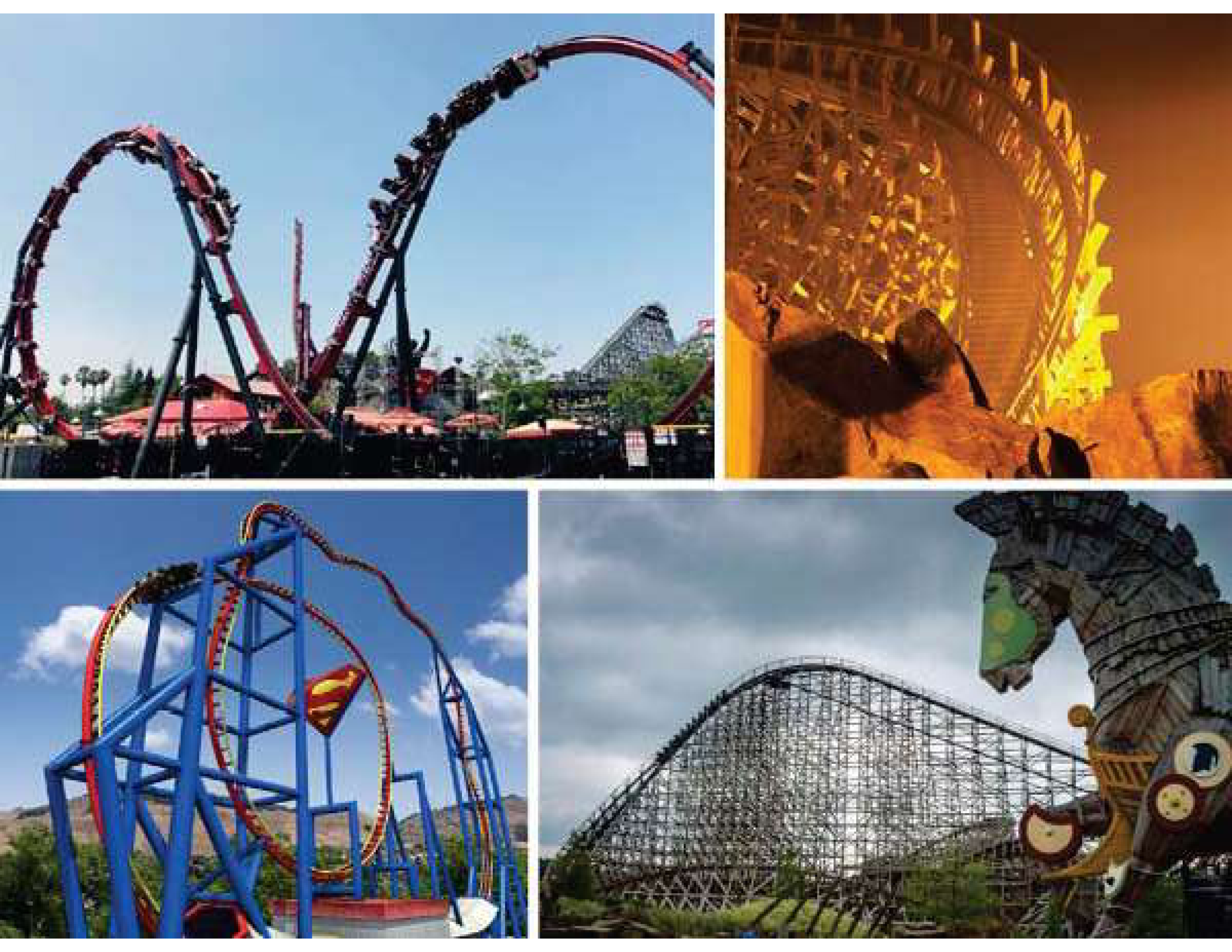 Top left: Harley Quinn Crazy Coaster at Six Flags Discovery Kingdom, Bottom left : Superman Ultimate Flight at Six Flags Discovery Kingdom, Top and bottom right : Troy at Toverland, the Netherlands.
You step into the seat of your favorite roller coaster, pull down your lap bar and the ride assistant comes by to make sure it is securely fastened. The coaster slowly clicks its way up the track to its highest point and suddenly lurches forward, hanging momentarily in midair, then begins its descent. Your stomach drops. As the ride reaches top speed of 150 mph, your entire body presses back against the seat, your hair is flying, and your adrenaline is pumping as you join in the ear-piercing screams of all the thrill seekers around you.

Chances are at this moment you aren't thinking about the structural engineering that ensures the ride is capable of taking the loads of the cars and its passengers - time and time again - bringing them safely and securely back to the starting point.

You might not have thought about it, but the engineers at PLM have. Roller coaster and thrill ride engineering is a specialty. Understanding how all the pieces fit together, calculating the loads, and applying inertia forces takes experience. PLM has that experience.

Harley Quinn Crazy Coaster and Superman Ultimate Flight at Six Flags Discovery Kingdom? The PLM team engineered those. Troy at Toverland in the Netherlands? Yep. In fact, the PLM team is responsible for nearly fifty coasters and rides throughout the United States and Europe.

Behind the firm's thrill rides are a team of professionals who have built a reputation for being innovative, effective and precise.

"It's an exciting project type," says Senior Associate Danil Botoshansky. "Over time, we created specialized software to help us design. It took a long time to develop these special tools, but we did it so we can design the next one quickly and effectively."

SBE - LBE - MBE Certified

MEET HARDIP PANNU
October 18, 2018
OVER FOUR DECADES OF SOLID STRUCTURES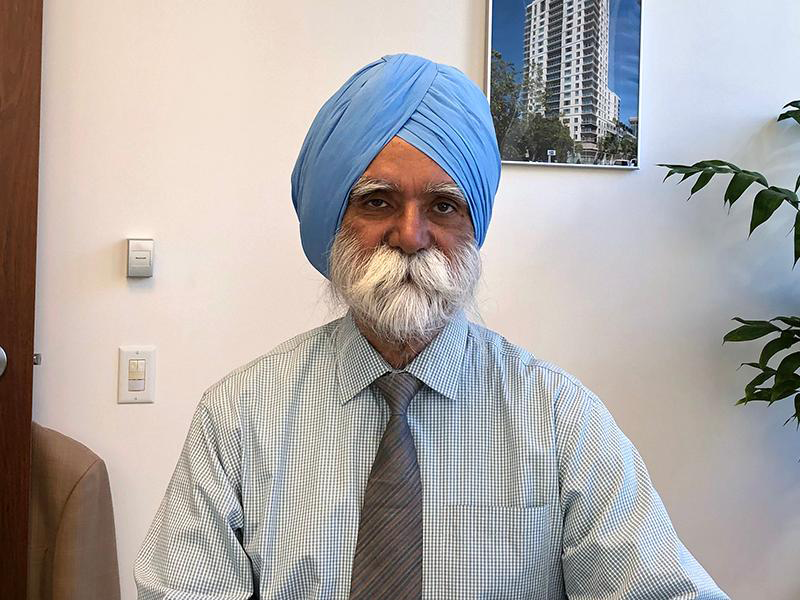 An Early Start
Hardip Pannu knew at an early age he was bound for a career in engineering. His course was guided by an amalgamation of interests: a love of math, an understanding of all things technical, and an architect uncle. He completed his Bachelor's degree in Civil Engineering as the top Engineering student in the state of Punjab, India. He applied and was accepted to the University of Wisconsin at Madison, where he earned his Master's degree in Civil Engineering.

The Phoenix Years
Hardip's award-winning structural design career began in Phoenix, where he spent ten exciting years and received a technical excellence design award for One Columbus Plaza. Greater Phoenix is dotted with structures that he designed, including Sky Harbor Airport's Terminal 4.

On to San Francisco
When he joined Martin, Middlebrook & Associates in San Francisco, in 1989, Ron Middlebrook would introduce him as the firm's trouble-shooter; he created proprietary computer-based analysis methods that became standard practice. When the firm changed ownership and became Middlebrook + Louie (M+L), he was made a Principal. In 2010 the company dissolved, and he formed PLM with two of his M+L partners.

Solid Structures
Hardip has led the structural design of many major projects, such as the International Boarding Area "G" at SFO, the W Hotel in San Francisco, Highland Alameda County Hospital's Koret Emergency Outpatient Center in Oakland, and the CalSTRS Headquarters in West Sacramento. Hardip's thorough understanding of engineering and intuitive thinking allows him to create simple and easy to build yet innovative solutions to complex structural problems.

Just for Fun
Outside the office, Hardip has a pilot's license and enjoys assembling electronic circuits, model airplanes, model helicopters and drones.

SBE - LBE - MBE Certified

DO YOU KNOW PLM?
September 25, 2018
BIG PASSION | BIG PROJECTS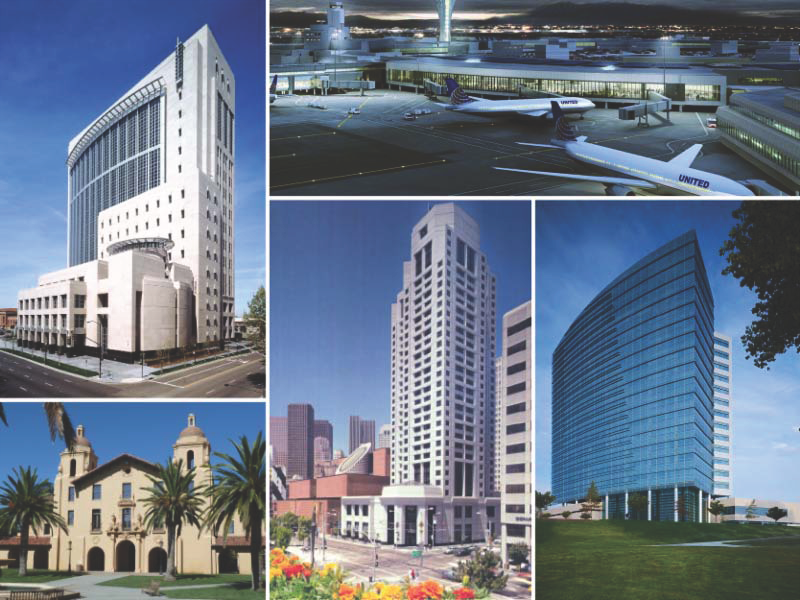 With more than 43 years of experience in structural engineering, we're certain you're familiar with some of the office, mixed-use, recreation, and hospitality projects that have remained our specialty from day one. From San Francisco's Moscone Convention Center and W Hotel to the seismic rehabilitation of Stanford's Old Student Union to Sacramento's U.S. Courthouse and Federal Building, we've had a hand in crafting and re-crafting some iconic structures.

It all started back in 2010 when three Principals from the dissolved Middlebrook + Louie joined together to form PLM. These Principals - Hardip Pannu, Jeppe Larsen, and Bob McCartney - were the structural engineers of choice for many of northern California's top architects, developers, and design/build contractors.

Eight years later, PLM remains a structural engineering firm that maintains a reputation for skill and precision on projects both large and small. We deliver personalized service on every undertaking, from concept through completion. Our dedicated and experienced staff is committed to using creative approaches to arrive at intelligent, innovative and cost-effective solutions.

SBE - LBE - MBE Certified

WAVE MACHINE
PLM provided the Structural Design of the Track Supports, Foundation and support structures for this amazing Wave Machine in Lemoore, California. In addition to the Structural Design of all types of buildings, the design of entertainment rides is another area of our structural design expertise.
August 27, 2018

SKY WARP
In addition to the Structural Design of all types of buildings, the design of structural components of the entertainment rides is another area of our structural design expertise.
Ride Creators: Skyline Attractions
July 25, 2018